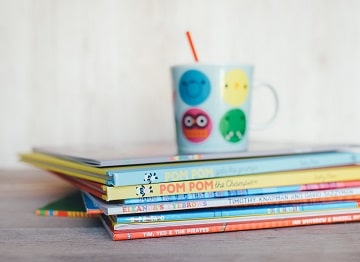 **These regular storytimes will resume Monday, October 4, 2021​.**
Familytime--Mondays at 6:30 PM:  These stories involve the entire family and usually include music and crafts
Preschool--Wednesdays & Thursdays at 10:30 AM:  Preschoolers and an adult caregiver enjoy stories, music, and movements that will introduce them to the joy of reading.
Baby Brilliant--First and third Fridays of each month at 11:00 AM:  Infants and their adult caregivers experience early sights and sounds through books and music.