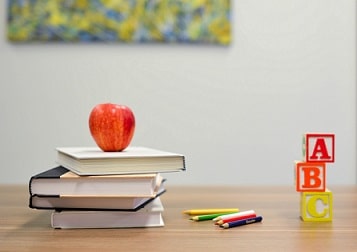 Please call our children's librarian at ext. 107 to inquire about any of these programs and services.
Book Bundles: Teachers may request a book bundle to be prepared on a particular subject. These may be picked up at the library or delivered to the school (in the Girard Free Library service area). Three days are usually necessary to fulfill the request. 
Library Visits:  Class visits to the library for research, review of library skills, or story-sharing are always welcome. Visits can be arranged as early as 8:00 am. The program can be designed to fit the needs of each class.
PALS (Preschools And Libraries) This is a cooperative effort with preschool teachers and/or administrators and our library to encourage literacy in our community. This service provides on-site storytimes at our local preschools.
Student Crafts & Artwork Showcase: Display cases in the library are a great way to show off the creative works of students.